Missing or found a pet?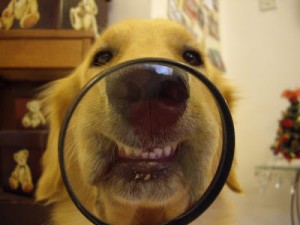 Dealing with a missing pet can be a very traumatic experience and we are here to help.
There are a few services set up to help make finding lost pets a less stressful experience for all of the two-legged and four-legged involved.
If you have lost your pet, the best option is to contact your local bylaw office.  They are working hard to keep wandering pets off of the streets and should have the most up-to-date information on the status of pets found in your area.
The Parry Sound Bylaw office contact information is:
Parry Sound Bylaw Enforcement – Animal Control
(705) 746-2413
http://www.townofparrysound.com/pagesmith/71
If you have contacted the Animal Control department and they don't have any information on the whereabouts of your pet, you might want to consider putting a missing pet advertisement on our local radio station, MooseFM.
They can be called at 705-746-2163 or toll-free at 1-800-465-2557 or you can send them an email at
http://www.moosefm.com/cklp/contacts/12-contacts/14-station
We also encourage you to make up posters with a photo of your pet on them.  You could include details such as your pet's name, whether your pet is a male or female, any distinctive markings, age, approximate size, description of their collar if they are wearing one, where your pet was last seen, and your contact information. It might be helpful to have tear-away phone numbers at the bottom of the poster so that people can take your phone number with them if they think they have seen your pet.
We will display your poster in a prominent place for everyone to see at Cottage Country Animal Clinic.  Many businesses will allow you to display your poster, but make sure that you get permission first.
An ounce of prevention…
A lost or missing pet that comes into contact with stray, strange or wild animals is just another reason why your pet should be spayed or neutered and up to date on his or her vaccines.   For more information on our spay and neuter services please click here.  For more information on vaccinations, please click here.
All of our rabies vaccination tags are a part of the Get Me Home program.  We keep every tag number on file and our phone number is provided on the tag.  If your pet is found by someone, they will be able to call us and let us know that they have found your pet.  We do not give out your contact information to anybody.  We will take down all of their contact information and call you to let you know all of the details so that you can be reunited with your pet.
We also provide microchipping services here at Cottage Country Animal Clinic.  This is a very small, sterile microchip that is surgically inserted between the shoulder blades in your pet's skin.  The chip is encoded with an ID number that is unique to your pet.
After the chip is inserted, we will walk you through how to register your pet so that their chip contains all of your pertinent contact information.  If your pet were ever to go missing, your pet's body can be scanned by a microchip reader (readily available in most shelters, animal control offices and veterinary clinics) and your contact information would appear on the scanner so that you can be notified of your pet's whereabouts.
For more information on microchipping, please check out this page on our website.